Head Over Heel audiobook and translation deals
February 23, 2011
Head Over Heel has enjoyed a prosperous start to 2011, with worldwide sales passing 40,000 copies and the announcement of Polish and Estonian translation deals as well as an audiobook deal with W.F. Howes.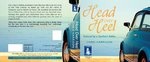 The audiobook will be narrated by Stan Pretty, who has narrated books by Peter Carey and performed with the Royal Shakespeare Company. For a sneak preview of the CD cover click here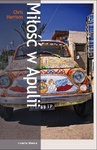 The Polish translation will be published by Carta Blanca and the Estonian edition by Tanapaev Publishers.
These are exciting new markets for a book that has already enjoyed success in Australia and New Zealand, Germany, the UK, America and South Africa. Who said FIATs are unreliable?! This transworld trip must be the furthest a FIAT has ever travelled on its original engine ...